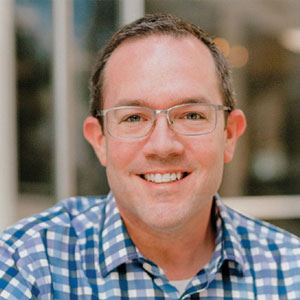 Dan Goldsmith, CEO
The official online learning system for many universities across the U.S. with over 400,000 users, the Canvas platform clearly plays a vital role in shaping online education. Behind the scenes, a company called Instructure is the inventor of Canvas, the cloud-based management system that helps schools to create a digital learning environment, simplifying teaching, augmenting learning, and knocking out the traditional learning methods. An educational technology company, Instructure is focused on the growth, success, and career of academicians. For the new generation of employees who are focused on widening their potential, amplifying impact, and aiming to be a lifelong learner, Instructure has opened up a new chapter, called Bridge. To boosting the urge of growth in people, Bridge builds technology that promotes learning and personal development and encourages users to get more involved in their education and careers.
The Canvas LMS platform continues to widen its horizon in the education market. By helping millions of students and teachers globally, Canvas has evolved into one of the most popular LMSs in North America that is preferred by instructors, students, and administrators alike. Canvas' modules are a powerhouse of personalized learning; it helps teachers to formulate and organize content, assessments, and plan the learning process. With their SpeedGrader tool, teachers can provide feedback with annotations, video feedback via cameras, use a rubric for scoring learning outcomes. Canvas fuses a list of educational technology tools and apps namely, SIS and AMS, into the single sign-on Canvas environment. Hailed as one of the world's most robust learning platforms, Canvas allows teachers to communicate with individual students, groups, and the whole class. Teachers and administrators can share content through Canvas Commons, and discuss instructional strategies and lessons within the Canvas community. It offers an extensive API to ease the process of adopting new technologies for instructors. It can be browsed via LTI apps and installed, with no IT support. Canvas ensures the security of its users by conducting regular internal audits and publishing a public security audit.
Let's take the example of Clarkson College and how their switch to Canvas made things easier for them. Earlier, Clarkson was using the Pearson eCollege system, but as the company was getting out of the LMS business, Clarkson College was looking for a new LMS that was efficient to handle significant migration process. On evaluating several LMS options with regard to their requirements, Instructure's Canvas was adopted as a unanimous decision. Owing to its qualities like being SCORM-compliant and abilities, including providing various e-learning tools to enhance the user experience, Clarkson considers Canvas to be an asset and continues to increase the number of courses.

On the other hand, Bridge is an employee-centric talent development solution designed explicitly for ascendable, productive, engaging, and purpose-oriented learning programs. Instructure combines conversations, feedback, learning, and career development to create an impactful and polished platform for its clients' employees. The authoring tools help the users to create a course with intuitive learning data providing learning programs that are aligned with business goals and objectives. It enables the training team to meet compliance-training regulations. Bridge offers role-based training, and nurtures a rich learning culture through their peer feedback option, and accentuates knowledge retention by scheduling assessments.

To support the journey of lifelong learning, Instructure harmonizes the convergence of academic and professional worlds beyond graduation and throughout a career. The company offers scholarships to students to allow them to achieve their dream. The company also acquired a partnership with MasteryConnect, to launch an era of innovative design and deliver formative assessments supporting customized learning. Instructure aims to grow in education and employee development and is focused on offering cutting-edge services to users.