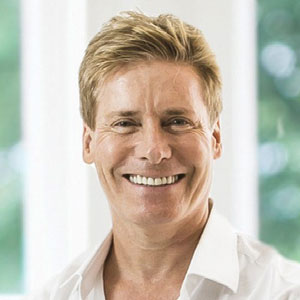 Graham Glass, Founder & CEO
With innovation and technology already having introduced a radical change to the LMS industry, developers are looking toward automation and personalization as the next steps in conceiving a new formula for education. Automation can cater to the learning needs of students based on their competency and adaptability. An e-learning platform for schools and entrepreneurs who want to share their expertise, and for businesses looking for employee training, CYPHER LEARNING has banked on the potential that personalized education holds in the industry.
CYPHER LEARNING's NEO is an intuitive, multi-featured, affordably priced, and a world-class LMS for schools and universities. It is a fresh, highly interactive, and engaging way of learning and teaching. Whether it is creating curriculums, organizing learning material, assigning and submitting homework, taking up assignments, collaborating with classmates, or assessing results, NEO offers an easy-to-use and affordable e-platform. Some of its unique features for teachers are built-in content authoring capabilities for quick implementation, class cataloging, and reporting system for teachers and parents alike. As a student, one can look forward to a fun way of learning as NEO provides a gamification-infused adaptive learning paradigm with reward points and badge system. Based on each student's the adaptability, NEO presents curated content automatically and sets a benchmark for the student to achieve in order to trigger the next phase of their learning.
In the past, the most personalization that you could do is with assignments. What we've done with our products is infuse a lot more capabilities with regards to personalization
Yet another solution from CYPHER LEARNING, INDIE is for those experts and entrepreneurs who want to share their knowledge through an LMS. It has features similar to NEO but additionally provides business solutions to the user with its e-commerce support, third-party affiliates, ratings and reviews, and search engine optimization (SEO) features. INDIE offers support for bundles, coupons, subscriptions, and integration with most of the prevalent payment gateways. The corporate LMS software also assists its users in creating a great website with their own choice of logo, images, and color scheme.
CYPHER LEARNING's MATRIX is for businesses that are looking for an e-platform to train their employees. It helps companies manage their training activities by assisting them with creating and delivering training content, evaluating employee performance, training clients and partners, and selling online courses on a macro level. Also, MATRIX uniquely provides a compliance tool wherein companies can keep track of an employee's compliance, select compliance-based courses and its duration, and renew the compliance course periodically. This platform has collaborative and interactive tools that are integrated seamlessly with third-party systems and has rich analytics and reporting capabilities that cover the compliance of the workforce.
In an effort to make its mobile presence, CYPHER LEARNING offers mobile compatibility, where the application is designed to work on any device conveniently. Its highly interactive and graphical course cataloging provides an easy understanding to students while deciding upon the course to take up. CYPHER LEARNING's vision is to provide the best possible customer experience to its clients, through a rich portfolio of solutions that focus on innovation as well as continuous development. The company is all set to make the process of teaching and learning an enjoyable experience with its award-winning range of LMS products.