Digital Education Technology: Transforming Learning through Adaptive Content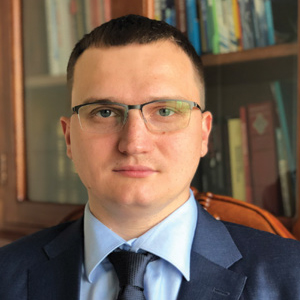 Alexander Yuryev, CEO
Adaptive learning, the buzzword in Edtech, has become an integral part of quality learning management systems to create a learning environment tailored for personalized learning. "However, the true adaptability of an LMS cannot be realized without specially prepared content," begins Alexander Yuryev, CEO of Digital Education Technology (DET). Most of the LMS systems delivered in the market are mainly marketing tools; they are frames for content, and the competition between them boils down to how appealing and functional these frames are. "In order to deliver a genuinely helpful LMS, organizations must focus on the content and not the frames," emphasizes Yuryev. Transforming conventional education through the use of an adaptive learning experience is DET. The company is on a mission to make education accessible, highly effective, and relevant for every person in the world regardless of their location or socioeconomic class.
Yuryev throws light on the current market scenario where a majority of the organizations and educational institutions do not have a single definition of adaptability; "It is mainly used for PR purposes without having an appropriate technical basis," he says. Apart from that, existing standards such as SCORM and cmi5 are not effective to work with a nonlinear adaptive content format. To address these intricacies, DET created simple solutions on unified standards, allowing educational institutions and companies to create complex adaptive courses.
"We have developed a proprietary adaptive non-linear content standard for assembling adaptive learning content, describing non-linear data structures and processing variable scripts," says Yuryev.
DET's adaptive non-linear content can be embedded in any frame in any LMS system without losing its effectiveness. "It doesn't matter what system an educational institution or organization is using, every third-party LMS system powered by our content will help students harness the complete benefits of adaptive learning," remarks Yuryev.
We have developed a proprietary adaptive non-linear content standard for assembling adaptive learning content, describing non-linear data structures and processing variable scripts
Since DET's platform is built using a modular approach, it is flexible and easily integrates with any other IT platform while adapting to client demands. "For instance, if a customer already has a proprietary LMS system and wants to start working with adaptive courseware, they don't need to replace their LMS system with a new one. All they have to do is integrate their system with the appropriate module of DET's platform," explains Yuryev.
To highlight the effectiveness of the DET platform, Yuryev cites a case scenario where the company's key customer, New Stream, an oil production and refining firm, wanted a technology to improve the efficiency and professional skills of their employees. Their in-depth search for an innovative learning management system came to an end with DET. "We conducted detailed assessments of employees and developed personalized training roadmaps, taking into account the company's business objectives, personal qualities, and skills of employees," states Yuryev. As the customer did not have their own LMS system, DET had to provide the whole range of on-premises solutions. DET not only launched self-study courses but also gave the heads of departments the opportunity to monitor and adjust the educational trajectories of their subordinates. With the help of DET's platform, the client could reduce the cost of hiring and improve the development of staff while significantly enhancing the efficiency of the departments.
DET is continually developing projects dedicated to the development of psychomotor functions of the individual aimed to solve various pertinent challenges in the corporate training market. "Alongside, we are actively working on the direction of analyzing the user's attention to adapt the educational process to cognitive factors. We are also developing natural language processing technology to simplify the interface of the platform," concludes Yuryev.