Transform or Wither!!
By Bruce Callow, CTO, Griffith University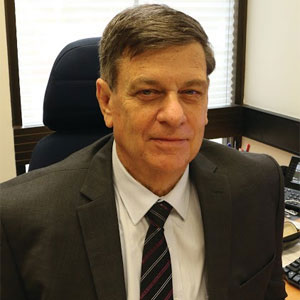 Bruce Callow, CTO, Griffith University
Transform or wither. A catch cry that has come to the fore as institutions continue to face significant disruption, which is fundamentally challenging how universities under-take their core components of learning, research and community. The impact of these changes is widespread and is transforming business models and operating models. Universities realise they need to adapt and change quickly, with many of them looking to using technology and digital capability to achieve this. University leadership is looking towards digital innovation to fundamentally change the student experience across the full student lifecycle. Thus, we now have the catch cry of Digital Transformation coming out of many universities.
Willingly or not, higher education is facing a digital transformation; our students are demanding it and our university leadership is anticipating it. I suggest that this tipping point, i.e. that time at which a change or effect cannot be stopped, has been reached. Where do you as a CIO fit within all of this and what are you doing about it? After all, your university needs to be prepared to be agile, fail fast to succeed sooner, agree a level of risk taking, and be prepared to adapt and change.
Many institutions have released a Digital Strategy and have commenced to execute these. There are a number of common, key threads: attracting students and staff through a digitally enhanced experience; enhanced learning and teaching through digital technologies; new modes of research; and infrastructure to support digital enhancement. In turn, these strategies are supported by other strategies (e.g. web, mobile, and social media), big data approaches, and so the list goes on. Supporting these strategies are implementation and investment plans. So, is there a right or wrong digital strategy? The digital strategy is there to support the organizational vision and strategies and thus, as long as it is aligned to these key drivers, then each one will be different, depending upon the organisation.
The delivery of the digital strategy is paramount. From the perspective of timing, we talk about the ever increasing pace of change and the shrinking technology cycle. For universities, for example, the time to market from when you develop the idea to when it is in use must be such that an advantage can be gained for a period of time over your competitors before they have a similar innovation in product form.
Many institutions have released a Digital Strategy and have commenced to execute these
The time to market must also consider how long before the technology that you are about to use becomes redundant. With the current pace of change, this time to market could be as short as six months. This places considerable pressure on the ability to deliver. As technology is the common thread, then the pressure is on the information services group.
If you have not already undertaken this action, then it is time to make that fundamental step change in the operating and delivery model of your institutional information technology services group. Present operating models are characterised by a variety of traits, and just as in my own institution, a subset of these may well apply to your services group. The group may well have project-driven delivery that is low risk but drives low agility and flexibility in service evolution. You may be utilising a functional team structure that drives efficiencies but does this at the cost of siloed culture, communication and outcomes, which in turn may underpin piecemeal change. Alongside this, consolidated decision encourages delays that reduce agility. Is your enterprise architecture driven from the bottom up and thus solutions are based on technology drivers not business? I have found that a risk adverse culture supports slow decision making that not only restrains innovation but delivers solutions that are expensive and time-consuming. Finally, there is the potential that in-house services operate within a culture which reinforces a "control of your destiny" scenario, thereby challenging agility and reinforcing the creation of technical debt.
In my own institution, there needed to be a distinct change in the ICT services model in order to align with and support a digital transformation. Therefore, I pro-posed building a new operating model that was based on the core characteristics of continuous service enhancement; service-aligned resources; distributed decision making; business outcome alignment; holistic operating model approach; and delivery in a two speed operation that retains a predictable outcome for core IT infrastructure services, while providing more flexible, client-driven, client-facing services.
In my travels and talking with my peers, I find that many of us are in the process of, or are faced with, transforming our service delivery groups, in an environment characterised by heavy time pressures. There is no time to stop everything and transform the service group; our Vice Chancellors and Presidents will not wait. This is similar to the old adage of building the aircraft while flying toward your destination.
So, consider a four component transformative framework. Look at the culture that needs to encourage innovation (reward ideas and solutions), acceptance of change (staff who willingly move between teams), and trust(upfront communication and engagement). To enable the business, utilise strategic partnerships to reduce in-house practices and processes, while retaining vital aspects, such as cybersecurity. Agility and service evolution can be achieved through embracing IT services and solutions built around as-a-Service models, along with a balance of cloud and in-house that maximises flexibility while minimising technical debt. Finally, adopt these components of an operating model into an organisational design that has supportive governance structures.
A planned, iterative approach, which is based on an enterprise-wide digital strategy and which involves all stakeholders, can help move your organisation from its current state to a desired future state. This approach, which is underpinned by an aligned information technology service model, will be a key component in driving digital transformation, thus supporting growth and evolution.