The Learning Management System: Making Your Choice in Times of Change
By Lindsay Rattray, Associate Director, Learning Systems, Technologies and Innovation, Navitas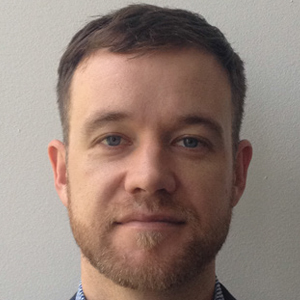 Lindsay Rattray, Associate Director, Learning Systems, Technologies and Innovation, Navitas
The LMS has come a long way. There have been so many different milestones along the way, depending on how we cut the story: evolving with and out of Content Management Systems as a content repository; allowing all sorts of CSS and Javascript customisations (shall we mention the death of Flash?); managing grades, students, lecture capture plugins, attendance, and compliance; promoting active learning approaches; and now not existing in a single system at all.
As learning technology leaders, we need to look at all this through the most fundamental lens of all: the learning and teaching uses and approaches that our LMSes support and promote. When making strategic LMS decisions, we need to understand the LMS in its current context, but also not be bound by the existing set of features around which practice will inevitably form in our organisations. As we know, "Inventions are not 'pushed' fully formed into an environment, they are introduced into an environment and often foster changes in it that lead to iterative changes and developments of the original invention itself." (Jacobson & Reimann, 2010, p. 1).
So, I will look at some key LMS developments, how educational approaches were (and still are) connected to them, and provide key take-outs along the way. (Apologies in advance to the trainspotters, I have grouped some features thematically—the order here isn't strictly chronological.)
The LMS as CMS
Learning Management Systems evolved out of a need to support distance learning, which was previously done by correspondence (snail mail, to be precise). The most similar systems for which there was a big need at the time were Content Management Systems. Put these two drivers together and unsurprisingly you get the 'LMS as repository' approach, where large blocks of content (usually PDF readings) are stored on the LMS for students to consume. This kind of work was usually done by subject matter expects with little expertise in the developing field of online learning.
Take-away: if you want a place to store content, and have self-motivated learners with no other choices, get a basic LMS and make sure your organisation will hire some SMEs to find the content for you.
The LMS as User Experience
It wasn't hard to see what a dull experience consuming content this way is, and that all we had done was replace the old correspondence approach with the immediacy of the web. Meanwhile Flash and YouTube were on the rise. Multimedia designers took over the design of some resources, creating Flash interactives, animated conceptual videos, and sometimes redesigning/branding the look and feel of the LMS.
A true learning ecosystem enables learner activity across a range of systems. Equip yourself with some technical resources to achieve this kind of system, and be prepared to deal with the complexity of integrating disparate applications.
Take-away: if you want a more compelling user experience, find out how easy it is to customise your LMS, and make sure your learning team will hire some multimedia designers as well.
Sidenote 2: One way to alleviate some of the complexity in these decisions, particularly from a systems point of view, is to get your LMS cloud hosted by a company with specific expertise. Not only will they have the architecture ready, they'll be able to help you with the privacy and security questions, as well as providing upgrades and being able to answer the issues raised in this article.
The LMS as Learner Experience
The primary customers for many of the early LMSes were universities. As the tertiary sector has become more student-focussed, educationalists have influenced the design of LMSes. The rise of the Learning Tools Interoperability (LTI) standard means that different providers can make plugins for different parts of the learning journey: HTML5 interactives that register grades and usage data on the LMS, video capture and presentation for lectures/classrooms/ student assignments, plagiarism detection, blogs, wikis, and subject-specific content from publishers which integrates with the student-management aspects of the LMS.
Take-away: Will you develop the processes and supports to choose and integrate plugins, and then train staff in their use? You'll need some educational expertise for this, so make sure your learning team will have some learning designers and technical support. If not then you might get something pretty but it won't be great for learning and teaching.
Sidenote 2: At this point it's worth mentioning how much of the traditional practice described above still remains. One of the key challenges for us in making LMS decisions is to understand organisational readiness, and use an LMS change to catalyse a real and sustainable change. How much time and money is your organisation willing to put into the LMS? How ready are your staff to either use the LMS in more 'enlightened' ways, or be trained up to do so?
The LMS as a Distributed System
In many contexts, organisations have found that their LMS still gets used as a repository. Or—for better or worse—other systems get used instead. Assumptions and decisions about learning at head office don't always apply at the coalface. Different parts of divisions have different needs. For these reasons, it is now popular to declare the Death of the LMS. That claim may be somewhat premature, but understanding the logic may help you decide between a simpler LMS that merely manages courses and study units and students within them, and a more full-featured one that tries to manage the entire learning process. The logic goes like this: learners use a range of different systems in their learning, not just an LMS. So, instead of an all-encompassing LMS (with LTI plugins for even more features), why not track learners in all the systems they use? They could be in a workshop on Zoom, then work on a Google Doc together with their group, submit that to their lecturer, and then do a peer-review via a peer-grading system. That is where xAPI and a learning store comes in. You can track all of these activities in one place, understand learner journeys (successful and otherwise), and optimise the successful paths while identifying those at risk of failing.
Take-away: the LMS may not be dead, but a true learning ecosystem enables the tracking of learner activity across a range of systems. Equip yourself with some technical resources to achieve this kind of system, and be prepared to deal with the complexity of integrating disparate applications. Not to mention that you can never track your learners everywhere: if they use Whatsapp to work on an assignment, you won't be able to analyse that.
A parting piece of advice? Consider the various models above, choose a combination thatsuits your organisation, and stay resolutely focussed on supporting learning and teaching.
References
Jacobson, M. J., & Reimann, P. (2010). Invention and Innovation in Designing Future Learning Environments. In M. J. Jacobson & P. Reimann (Eds.), Designs for Learning Wnvironments of the Future: International Perspectives from the Learning Sciences (pp. 1-16). New York: Springer.