The Future of Learning
By Tabetha Bozin, Service Portfolio Manager, eLearning Technology Services, QUT (Queensland University of Technology)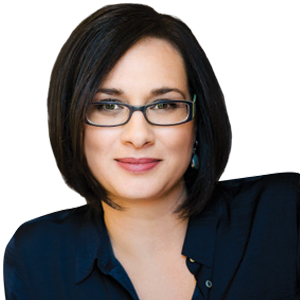 Tabetha Bozin, Service Portfolio Manager, eLearning Technology Services, QUT (Queensland University of Technology)
Current learners, the so-called digital natives, want to consume their learning in the same way as they consume other content. They want seamless integration to navigate from one environment to the next in hope that successful completion brings grand opportunity.
This is a challenge to learning institutions as it raises many questions.
The most common is whether there is one Learning Management System (LMS) that rules them all. I've discussed this in depth, far and wide across multiple disciplines and institutions and there seems to be common theme, there isn't.
What is important to acknowledge when evaluating the capabilities of an LMS and a core foundational framework for a digitised learning environment, is the pedagogical approach adopted by the institution and teaching staff. There is a common theoretical belief that pedagogy leads technology.
Yes, it does in some circumstances, however, there are instances where technology influences pedagogy and as we head into a more digitised era this is becoming more apparent.

At a foundational level, that is not always achieved and is somewhat influenced by every academic, is a well-defined user experience and navigation of the learning material. Cognitive load can paralyse learners and so reducing this through seamless user experience and Learning Teaching Interoperability between the ecology of tools is paramount to successful learning.

The content can be of varying digitisations, from embedded digital walls, interactive multimedia, lecture recordings enabled with algorithms and Artificial Intelligence platforms to produce a table of contents and convert voice into searchable text, summative and formative assessments and much more.

Convergence with social media tools is a consideration in the capabilities of any LMS. The use of these tools has been prominent for those Academics wanting to push the boundaries and policies of the traditional LMS. Moving from a traditionally embedded synchronous mode to asynchronous engagement is a natural expansion of the expectations technology brings.

Software As A Service is the trend that provides opportunity for continuous deployment, and in some cases, as I've directly experienced, different testing groups for an enhanced experience during back end beta trials. All institutions expect any LMS to provide 100 per cent uptime. Reliability is a key for any institution as its learners consume 24 hours, 7days a week, 365 days a year. With the materialisation of bespoke, just in time, modular, and wholly online offerings institutions are delivering their core business in a variety models over non-traditional teaching periods resulting in significant demand.

Moving an LMS from mediocre to magnificent requires a partnership between the Learning and Teaching business and the IT service of an institution. Partnering brings the best of each expertise for the benefit of the increasingly demanding and empowered learner and perhaps it will ensure that your LMS maybe the one that does rule them all.