The Business Impact of Advancements in Learning Technology
By Wendy Palmer, Director, Global Studio, Deakin University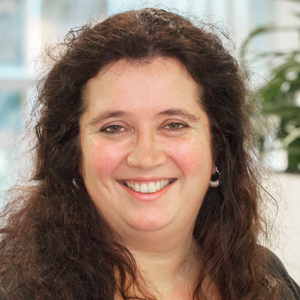 Wendy Palmer, Director, Global Studio, Deakin University
Technology's rapid evolution and sometimes revolution is changing the way organizations support and upskill their staff. The increased access to data, the move away from formal learning and being able to integrate learning into the business cycle are some of the major impacts. In some cases, these impacts are being supported by advances in the learning management system (LMS) technology. In many other cases learning technology is spreading beyond what we would call the traditional LMS and is evolving into a digital ecosystem that can incorporate a wide range of interconnected platforms, applications and systems. The proliferation of information and the ubiquitous presence of digital tools are also disrupting learning as it moves beyond formal interventions to 'learning is everywhere'. Our definition of learning is changing in the digital world as we have unprecedented access to several resources. In this world, choosing and effectively using learning technology is becoming increasingly complex.
In response, learning and development (L&D) departments are changing to support the new approaches for learning and addressing the challenges of emerging technology. L&D departments are becoming more strategic and working with other areas of the organizations to tackle business issues, focusing on performance outcomes rather than learning objectives - what does someone do, rather than what does someone know? This might mean the integration of the LMS with the customer relationship management (CRM), talent or performance management systems. Another way L&D teams are responding to change is the implementation of a learning record system (LRS) which stores data on learning experiences, achievements and job performance via xAPI which enables formal and informal learning and working experiences to be captured together in a common format.
Increased data capture and analytics
The increasing ability of LMSs to capture and report on an expanding range of data allows organizations to use LMSs as a strategic decision-making tool. Previously, LMSs were primarily used to deploy learning, track participation, and memory retention, but as the business focus changes from learning outcomes to performance outcomes, the data is increasingly being used for tailoring learning interventions to business issues. Being able to aggregate data from LMSs and other business systems mean that L&D departments can far more effectively measure the impact of learning interventions.
The increasing ability of LMSs to capture and report on an expanding range of data allows organizations to use LMSs as a strategic decision-making tool
Short, targeted learning "bytes" can be cost-effectively deployed locally or globally almost instantaneously, which leads us to just-in-time or micro-learning.
Previously, learning was most often a separate activity that people stopped work to undertake and was focused on imparting knowledge and testing retention. Today, we are focusing on providing just the right information, at just the right time, at the point of use. We no longer need to remember all the answers, and we need to know where to find them and how to validate that they are correct. The impact of this is that for a lot of organizations learning happens "off the grid". More often than not, when we need to solve a problem at work, our first response is to ask "Professor Google" rather than request formal training.
Design thinking and the student experience
In response, more L&D departments are using design thinking or a user-centric design methodology to understand and develop targeted learning interventions for tackling specific business issues or problems. By working with a range of stakeholders and seeking to understand the underlying needs and causes of the problem, they are able to come up with innovative approaches for learning that move beyond traditional methods.
Many of the original LMSs were based on databases focused on tracking learning activity and measured by metrics such as duration of the training and how many pages people visited. Today, learning technology is increasingly focused on student experience, and the typical learning ecosystem might incorporate an LRS, a video platform, social learning or collaboration tools, access to external content platforms like LinkedIn Learning or open learning platforms like Coursera or FutureLearn. The new LMSs looks more like websites or apps than a database and learners are able to interact with each other, like, recommend and rate learning. In short, e-learning has morphed into digitally enabled learning.
Learning ecosystems enable interaction
In these new learning ecosystems, interaction becomes increasingly important. Communication might be between learners, learners interacting with the content, or interacting with the facilitator. Personalization is also enabled where learners can choose the relevant learning based on their current level of capability and learning need. The impact of these two factors is that control of learning is increasingly being placed in the learners' hands and there is an expectation from organizations that people play an active role in their own development. Organizations are making a range of learning options available, both bespoke and external content, and learners are being supported to create development plans for both their current and future roles.
L&D departments are becoming increasingly tech-savvy. Along with more traditional learning knowledge, they are increasing digital literacy, for both themselves and their learners and recognizing the importance of user experience in learner engagement and effectiveness. Many organizations are enhancing their technical experience by building capability within the learning area or by enabling the L&D team to work hand-in-hand with the IT department. The LMSs are no longer a separate system that learners visit, in the same way, that learning is no longer a formal, standalone activity that interrupts the working day. With the changes in technology, learning can be integrated into the day-to-day business cycle with staff accessing learning, when they need it and how they need it to do their job and solve problems as they arise.