Influence of Technology over Education
By Gerrit W Bahlman, Director Of Information Technology, The Hong Kong Polytechnic University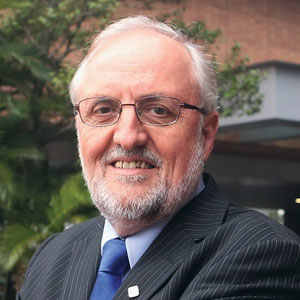 Gerrit W Bahlman, Director Of Information Technology, The Hong Kong Polytechnic University
Why do people learn? How do people learn? What should people learn? Such simple questions with so many dimensions may never be completely answered. Understanding how people learn is challenging. But the really difficult question is what motivates people to learn? Why does one person want to learn and another not? The focus of learning is another moving target – learn facts or learn principles? Learn to advance or learn to apply? Rote learn or discovery learn?
Teachers have struggled to understand what motivates students in the same way that employers have struggled to understand what motivates employees.
Technology has played a role in supporting the process of teaching and learning ever since the industrialization of education when young people were gathered together in teaching rooms to keep them occupied and from under the feet of their factory employed parents.
The influence of technology has impacted approaches to learning, teaching and productivity. Teachers have struggled to create failsafe learning environments in which students can become self directed learners and employers have striven to create effective productive work environments.
Information technology has dramatically improved over the 50 years in which it has been applied to learning and teaching. The early main frame 'Plato' experiments in the 1970's where students were planted in front of programmed terminals; the emergence of the micro-computer revolution in the 1980's where teachers were using Radio Shack TRS- 80's, Apple IIe's, BBC Micros, Atari's, Commodore Pet's, and whatever they could afford, to expose students to small packets of learning materials; the era of belief in the postage stamp curricula; the impact of local area networks in the 1990's shared storage, programmed structured learning languages and the emergence of learning management systems in the new millennium. The technology has strengthened and the networked 'supercomputer' in the hand of every child is now a reality.
So, what are teachers doing with this new technology platform for learning and teaching? Has the technology changed the dynamics of learning? Of course it has! The presence of online resources has changed the way teachers teach and student's learn in the most fundamental of ways. Students no longer need to focus on capturing and holding content – it is online. Student assignments and work sheets are online – multimedia experiences are online – lectures and presentations are recorded and online – examples given by the best teachers in the world are online.
Learning analytics (Big Data in education) is trying to understand how students learn and where they are having difficulties learning
Students can work from anywhere and there are tools and sources of information readily available to them. Mobile learning is a reality – the technology is here and the information is right there! Search engines are powerful and ever present.
Information can be delivered anywhere, anytime on any device.
Flipped classrooms, interactive learning, new classroom designs, massive online open courses (MOOCS), virtual classrooms and virtual computer laboratories are all happening. Teachers, learners and researchers are exploring the new dimensions of learning and teaching technologies and there is so much to learn.
Learning analytics (Big Data in education) is trying to understand how students learn and where they are having difficulties learning. The relationship between student behavior and student learning success and student failure are being explored using the micro transactional data flowing from the information systems supporting online learning and teaching. As the algorithms are developed that reveal the relationships between learning, teaching and the behaviors of teachers and students, it becomes possible to gain a better understanding of how to improve teaching and identify students that need help in learning. There is a real sense of progress in trying to understand the fundamental questions about why and how people learn.
Sounds amazing right! The harsh reality is that while the technology is more than ready, the students and teachers are a bit overwhelmed by it all. The paradigm shift in education is not so much of a revolution as an evolution – it is taking time.
Old approaches to teaching and learning impede the evolution of learning and teaching. Take assessment for example. It is now possible to assess students online and to allow students to use their electronic devices as part of that assessment but we still revert to 'written examinations' with all the constraints that go with that – no electronic devices – unable to use any of the tools that are part of the daily work lives of all of us. The assessment environment is antiquated and reflects practices that are no longer relevant. Moving to new ways of assessing students' progress is risky with unknown consequences. It requires deep consideration and it requires a willingness to experiment and take risks. Taking risks with the credibility of examination results is worthy of caution.
Having access to everything online doesn't make it any easier to learn or to find the right information at the right time. Students have to develop new ways of organizing what they know. Forget 'lecture notes' – how do you organize multimedia. How do you synthesis, condense and summarize when there is so much source material? Conventional approaches to learning have to change – students have to face the overwhelming challenge of too much information.
The structuring of understanding and learning the difference between truth and falsity, become even more challenging as the sources of information become more diverse. The question of 'what should people learn' is changing as technology is changing. We now need to build up new skills and capabilities. We have to expect information to be false and build up student's critical faculties in order to distinguish between true and false information. We have to develop personal information management skills just to handle the vastness of the information resources and we have to build up a new sense of information integrity – the difference between 'truth' and 'false news'.
The fundamental questions of what motivates a person to learn and how they actually learn may never be completely solved by technology alone but the impact of technology and the integration of technology in the learning and teaching process has sharply determined the answer to the question 'what should people learn'.