Design for the Changing Educational Landscape
By John Ang, Director Of IT & Education Technology, The Learning Lab, Singapore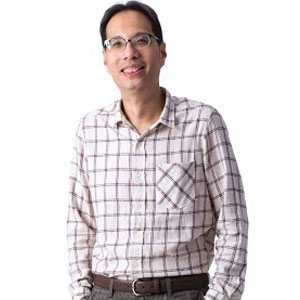 John Ang, Director Of IT & Education Technology, The Learning Lab, Singapore
In today's landscape where acquisition of knowledge is instantaneous, educational institution should be evolving to meet this need. This is on top of the normal classroom interaction that a student is receiving.
Shifting Trends on learning
1. Learning/ knowledge acquisition occurs on-demand at any time, in any place, on several platforms mediators – i.e: emerging importance of platforms and channels that allow immediate on-demand access of learning to students (includes use of ipad and mobile devices, LMS, live broadcast/webcast)
2. Learning via multiple different ways involving multiple senses - ie: the increasing importance of knowledge presentation via multiple types of rich media (includes virtual and augmented reality, videos for teaching/learning)
3. Collaborative learning –i.e: learning in groups and communities, taking advantage of collective intelligence and knowledge and group motivation (includes broadened and enhanced interaction between teacher and students into a learning community)
4. Personalized self-directed le-arning – i.e.: student is "self-motivated", may choose direction and pace of learning, customized material and tests/exams fitted to student aptitude and progress, tracking of progress via learning plan and milestones, achievement badges as reward and motivation for completing certain learning objectives (includes use of student and teaching analytics to discover student's specific learning needs and to customize/ personalize accordingly).
What does these learning trends guide the classroom teaching?
Classroom teaching is an essential part of learning, as it involves human-human interaction.
Learning/ knowledge acquisition occurs on-demand at any time, in any place, on several platforms mediators
Teachers can enhance their teaching in the classroom through Virtual reality, Augmented reality. It is important to understand the fundamental of teaching which is to educate future generations and such tools should only be considered to enhance understanding & teaching for students in areas and best in situation where experimental environment for training can be enhanced, both financially and ease of availability to the learners.
Several classroom teaching enhancements can be:
1. Video editing tool you-tube / any video streaming resource
2. Smart classroom board. Prices are still relatively high. A cheaper alternative will be snapping the classroom written notes on the screen, tag them and file them in a server where it is retrievable.
3.Worksheet, Lesson plans, interactions, comes with various form of assessment, learning equipment and platforms. It can be a matrix assessment with the following criteria – Knowledge, Skills, Learner attributes, situations.
For Non Classroom Teaching, where learning can be anywhere.
There is a rapid need to have an online LMS, available on web, mobile. Interaction between student and staff can be on a global platform to work a 24x7 availability. Cost can be driven down when we can pool resources for sharing across the globe.
There can be a combination of activities with:
1. Live broadcast / webcast
2. One – One class interactions
3. Quiz on their own, badges
4. Assessment
From an organisation perspective, learning for staff or being a provider to educate, the company has to be:
1. Constant mover and frontier to education technologies adaption, a constant quest for knowledge,
2. Knowledge Based and analytics capabilities to empower employees and to teach students
3. A pool of researchers in the organisation and shared across with inter-organisations to support new technologies invention and adoption
4. Commercially viable to be self-sustaining through profit sharing across companies or government support
In Singapore context it is imperative to ensure a better integration with government, private education (rather than causing a wedge) in order to make Singapore a learner environment.
How each company adopts and adapts each learning journey depends greatly on the endorsement by senior management, current trends and needs, coupled by learners' demands.