Beyond Content: The Future LMS is Learner and Social Centric
By Adam Brimo, Founder and CEO, OpenLearning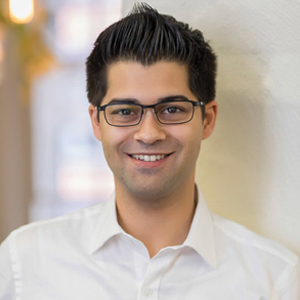 Adam Brimo, Founder and CEO, OpenLearning
When I was a software engineering undergraduate in university, the learning management system (LMS) was a mirror of the lecture hall: showing up meant logging in, learning meant downloading content, and ultimately, students were disengaged.
As an education entrepreneur today, I've found that the experience hasn't changed all that much, whether in education institutions or businesses.
Improved internet speeds have certainly made it easier, but the LMS as it was in those days is somehow a mainstay in today's classrooms and training centers—and this is something we need to change.
More than just learning management
One big question that organizations are asking themselves today is, are LMSs still important? And the short answer is: yes, but.
The LMS has become the central integration point for a range of platforms within a university environment for accredited students; however, learning experiences are no longer delivered solely within the LMS itself. At the same time, a range of new learning platforms have been developed that enable universities to deliver off-campus and off-shore without the need for an LMS at all.
Among the key trends that we have noticed in this area is the move away from content delivery for instance, and towards learner and social centricity.
This means such platforms are able to build social interaction, get instant feedback and sustain peer support among learners—all while providing access to learning resources, which would have been its original purpose.

So that's the caveat with LMSs: they are in desperate need for a redefinition. They need to be re-imagined. In recent times, there has been a shift in what a learning 'management' system should mean, and what we are able to achieve with one.

Leading organizations are looking for ways to provide more opportunities for personal development and professional advancement, with each learner being able to curate their own portfolios of evidence.

Businesses and education institutions should undoubtedly view these systems as more than file-management or attendance-taking tools. Rightfully, we are starting to expect the LMS to do more or we are looking beyond the LMS to new kinds of learning platforms.

A socially constructive approach to learning management

An ideal response to this situation would be to develop a social, learner-centric platform that enables continuous learning to be done online. This can be achieved by providing course authoring and facilitation tools based on sound pedagogy and research.

What this means for users is that they can expect more facilitation and almost instantaneous feedback from teachers as well as peers for things as general as assigned tasks, or as personalized as your own resume.

For businesses, this means smoother on-boarding processes and stronger alignment to the company's vision and shared values. Instead of hour-long mandatory training sessions, students can enjoy continuous learning delivered in a way that inherently future-proofs employees in the age of automation.

And of course, resources and learning materials can be shared on the learning platform.

Another way to look at the arising urgency: Last year, The Future of Jobs Report estimated that by 2022, 75 million jobs will be lost to automation, but 133 million will emerge as technology advances. The undercurrent of big data, cloud computing, and AI technology is pulling us towards a future where we will need to adapt and provide the necessary training, education and certification for everyone to do the same—future platforms should be able to meet these needs.

Although LMSs and learning platforms have been around for a long time, only recently has the approach shifted to appreciate their true potential to lead organizational change through social interaction. It's encouraging to see more institutions, be they education or industry, come to the realization that often they can't rely on a traditional LMS to meet all of their needs. Rather, their efforts have evolved into building an ecosystem of tools that encourage interaction amongst a new generation of lifelong learners.