A Planned Approach to Advancement
By Sunny Lee, VP, City University of Hong Kong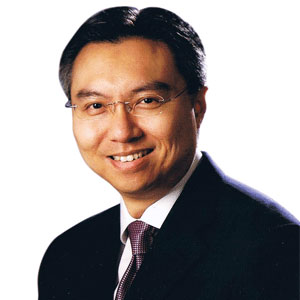 Sunny Lee, VP, City University of Hong Kong
Technology has garnered significant influence amongst the global population. The exciting, trendsetting nature of technology–at times–can be misleading, making it prone to exaggeration and deceptive promotion; thus the 'hype' surrounding technology is a concern. Educational institutions are complex organizations. Its conservative approach and the need for flexibility in its management and operation may render some technological changes in the education industry impractical. Therefore, the need for a holistic planned approach to integrate technology into the present-day education system is very important. Amidst the 'wonder' and 'hype' of technology, education leaders must stay true to their vision, not lose sight, identifying and adopting only the right technology.
The universal objective of integrating modern technologies into higher education systems is to improve teaching and learning experiences, to promote research and innovation, to enhance the ability to develop students, and to improve student life and administration. Keeping these priorities in mind, leaders in the education industry have to examine and research technologies available in the market.The key is to anticipate 'how' and 'when' to exploit specific technologies, and to only invest time, effort and resources in the most profitable area. With the evolution of the role of a CIO to more strategic one, his/her approach in adopting new technology—especially in the education industry— has to be pragmatic, taking into consideration the long-term vision of an organization.
Amidst the 'wonder' and 'hype' of technology, education leaders must stay true to their vision, not lose sight, identifying and adopting only the right technology
Proper understanding of the enterprise architecture of the organization—recognizing its requirements, resources, and infrastructural needs— is crucial. Without it, organizations will end up buying technology which may turn redundant in the near future, thus not having any positive impact on the organization's long-term aspirations. This type of impulsive approach in acquiring technology is not advised.
Furthermore, recognizing the best time to introduce a new technology, devising ways to introduce the change smoothly and identifying the staff's appetite to adopt and accept this change are areas which need to be examined before implementation of a new technology. For an educational institution, a CIO has to understand that not all the members of the organization will be ready to adopt the technology. Thus at times, he/she may need to introduce technology at a slow pace or identify certain sections in the institution that are more forthcoming towards adopting technology and start from there. Along with being a visionary and a change manager, a CIO is also a 'risk manager' and a 'cultivator of talents.' With sensitive issues concerning privacy and security in mind, he/she has to be aware of the risk profile and must have measures to litigate through those risks. Additionally, a CIO needs a strong team to implement his vision; therefore he/she needs to know how to cultivate talent—recruit a team, retain them and then develop them. This trait is of growing importance as tech talents are becoming increasingly hard to acquire due to the demand and the option of start-ups.
For a leader in any industry responsible for taking an organization forward, the ability to have a vision and to formulate a strategy to execute these visions are fundamental. With a clear vision and a planned approach, technology can be utilized to its full potential to achieve goals, ensuring minimum waste of resources and time along the way. The technology integration process does not end with identification and introduction; it has to be followed up by proper management, efficient use and training of technical skills among the employees. To conclude, technology integration in any industry should not be implemented merely to 'transform' a particular industry; it should be implemented to 'enhance' it.