LMS Achievements and Impacts
By John Hui, CIO, The Education University of Hong Kong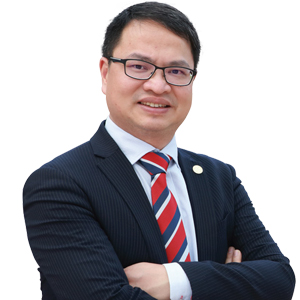 John Hui, CIO, The Education University of Hong Kong
LMS first emerged from e-Learning that was purposed for the administration of learning and its design was instructor-centric. Gradually, it evolved to cater to learners and learning with a larger spectrum of course models. Recently, the LMS community consisting of vendors, third-party vendors, and customers is trying to supplement each other for an even faster re-design tied to new learning and teaching models. Such an alliance becomes even appealing as institutions are transforming to foster learner-centric concepts such as adaptive learning and active learning in tertiary education. By examining the latest market, an LMS provision is actually a confederation of learning management ecosystems including the LMS itself, learning analytics with AI engines, learning resources repositories or clouds, collaboration platforms as well as third-party resources and applications. It is obvious that LMS vendors are striving to achieve the five functional domains of LMS (interoperability and integration; personalization; analytics, advising and learning assessment; collaboration; accessibility and universal design) for pedagogical use as defined and promoted by EDUCAUSE.
Interoperability and integration relate to the sharing of data across systems and platforms. With open APIs and support on tools for course content and learning data, a third party can 'plug-in' its tailor-made applications like an anti-plagiarism or a real-time authoring platform into a LMS. The LMS may also provide a 'gateway' linking it to a specific package to enable the exchange of learning data. These third-party systems could be student information systems (SIS) and academic advising system (AAS). As data in LMS become more valuable, extracting LMS learning data could form a learning resources store or academic management information system. LTI and QTI become more widely adopted as some institutions deploy more than one LMS for different campuses or share course content with MOOC, and online eBooks.
Personalization of learning activities for individual learners according to their abilities becomes vital and feasible. To positively impact the lives of people with different level of abilities, LMS is designed with global accessibility standards like web content accessibility guidelines.
The pedagogical use and change of learning and teaching that paved the way for the latest achievements in LMS, not the other way round.
Adaptive learning capability is also enabled by tracking individual learning path and guiding learners to the next activity based on their performance, preference, pace, and progress. LMS has the capability of directing the designated content to individual learners so everyone could advance at their own pace course-wise. LMS integration with AAS provides a collective capability for individual progress leading to an aimed academic programme in a holistic way.
Analytics, advising and learning assessment focus on the use of data, analysis, and predictive modelling to measure learning outcomes and improve learning and teaching. Various forms of learning data including dispositional data, course activities and engagement, and learner artifacts are collected from or by LMS. With real-time data from LMS preferably, instructors can track and improve their teaching and engagement with the learners. They could also identify at-risk learners, provide the necessary guidance, and create better assessments. With a larger variety of data sources, such analytics evolve from purely 'learning analytics' to a 'big data' approach by mashing up with other supplementary data including statistics, web-logging/open data, surveys, sensor data, and of course data from LMS and SIS. Such academic analytics also provide grounds for improvements in policies and strategies on personalization, pedagogical practices, and even curriculum reforms.
Collaboration, or the sharing and communications between learners and/ or with instructors, is very fundamental in the learning process. As LMS is adopting new learning concepts such as active learning, integration of tools for portfolios and video/ audio made real-time sharing and exchange of ideas possible. Traditionally, a classroom is the world to learners and an assumption is what is used for a course must be hosted by the course. By collaborating among learners with credits to advancement in ICT and interoperability standards, the world has become their classroom.
Accessibility and universal design highlight the optimization of LMS for more convenient access and easier use. Mobile-first naturally becomes one of the prime strategies for LMS. With the growing number of Net Generation learners, a completely mobile-friendly LMS is not far away. Active learners need a set of authoring tools for video, audio, and portfolio. What is even better is tools that can be peer-coached and collaborated. The universal design concept adopted by LMS enables us to flexibly design multiple strategies of learning, and teaching activities which are suitable and effective for individual learners. LMS now provides the options and flexibility in instruction, learning and feedback in ways that are beneficial to learners and instructors alike. Meanwhile, moving an LMS from individual installation to a SaaS cloud is unavoidable. With the time difference in upgrades by LMS vendors and third-party developers, SaaS cloud services could significantly reduce the number of service interruptions due to maintenance, making LMS more accessible.
LMS vendors have been making achievements along the five functional domains for pedagogical use of LMS. It is necessary to highlight that it is the pedagogical use and change of learning and teaching that paved the way for the latest achievements in LMS, not the other way round.