Learning Management Systems
By John McAlister, Head of Information Technology and CIO, Wesley College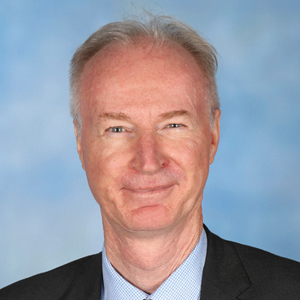 John McAlister, Head of Information Technology and CIO, Wesley College
You are sitting outside your child's school in the car waiting to pick them up. Kids are noisily pouring out of the school gates. From your mobile phone, you tap an app to review what homework they have been set for tonight, whether they were late to any classes during the day, review feedback on the assignment they recently handed in, where to take them next for their sport training session and that they need to bring their violin to school tomorrow. You are an informed customer of your child's school, engaged, up to date and able to interact with the school like you have never could before. This is the modern Learning Management System (LMS) in action.
In the K-12 school sector, a successful partnership with families is by far the best way to improve student outcomes with support at home making a world of difference to a child's success at school. The LMS in schools now plays an increasing if not dominant role in this engagement.
Schools are extending their subject offerings, their hours of operation, raising standards and striving to offer better experiences for students and value for parents than competitor schools. We are also moving away from the (dreaded by students) end of semester reports that inform parents well after the fact of how their children are progressing. We are now in continuous reporting mode; tasks, homework, and assignments are published and assessed online through the LMS so that real-time progress can be seen for individual students as well as class groups, year levels, and course cohorts.
The LMS now provides teaching staff a whole of student view encompassing their academic performance, attendance history, pastoral care information, medical alerts and communications between school and parents. Academic performance is not an outcome of teacher practice only, but a range of factors throughout a child's time at school and home, including their health and wellbeing and personal development, affect their progress. Bringing as much of this data about their overall state of being together in a single view allows teachers to personalize learning to the student, as well as allow the development of plans over a course or term. Nothing is lost, everything is recorded, an e-portfolio of work is built up by the student year to year, providing measures of progress, more comprehensive transitions between teachers of the same students and as a source of pride and history of their time at school.
The modern LMS is enabling parents an unimpeded view on their child's progress giving insights in real time and seeing teacher feedback as it happens so they can support their children through school
Students, especially in the senior years tell us that before LMS' were introduced, teaching staff would use a variety of systems to deliver curriculum, leave homework, set assignments and learning material. This caused missed work, late submissions and not enough time to study. Students need a single view of their day and the weeks ahead to plan their study schedules and other co-curricular appointments. Learning can occur at any time and anywhere. Using the LMS, students can access homework— while on the way to and from school—on public transport from their mobile device.
There are many challenges to extract maximum value from an LMS, not the least the creation of content, the upkeep of base data, the training of new staff and adapting to the changing curriculum. It is unrealistic to expect that an LMS does not need specialist support and basic system administration. A curriculum covering the needs of students from three to eighteen years old is dynamic, subject offerings changing, assessment methods continually improving and complexity of how we measure progress to increase the demands of the underlying student administration system essential to founding an LMS.
Learning, of course, is not constrained to the classroom; the co-curricular world of music, performing arts, debating and sports contributes significantly to the academic progress of a student. Whether it is a team or a class, the LMS must deliver its full range of services. The 360-degree view, provided by LMS, gives parents the button to assess the full range of activities—regardless of the time and location—a student is involved in.
It takes database administration, business analysis, and cloud infrastructure skills to support contemporary LMS. These systems need to integrate timetabling, plagiarism checking, student administration, reporting, analytics, and attendance kiosk systems delivered anytime via a browser. For the CIO an LMS' bring standards and centralization, but as they are a window into underpinning near real-time systems, they can be as brittle as the poorest integration and low-quality dataset.
Despite the significant progress LMS' have made from the traditional online course delivery system many challenges yet to be overcome. From incorporating sophisticated analytics to exporting LMS data to other expert tools to generating actionable insights, allowing curriculum leaders to modify and improve delivery to improve the outcomes for students. In the K-12 sector specifically some LMS tools attempt to be the extranet for the school providing news, policies, and interactive services for parents and employees. Short of features that can be used to develop company websites and intranets, the tools and capabilities to provide extranets are limited with the CMS engines within an LMS.
The modern LMS is enabling parents an unimpeded view on their child's progress giving insights in real time and seeing teacher feedback as it happens so they can support their children through school. For our students, the LMS is a central point to access all of their learning needs, to witness their progression and allow them to collaborate with teachers and fellow students from anywhere.
Previously challenged by the paucity of time, teachers are now able to use a comprehensive tool to monitor progress, provide timely feedback, set tasks quickly and be transparent. Importantly, while an LMS can enforce standards and consistency across a school, it also allows teachers to excel. To go beyond the minimum and create outstanding learning materials that inspire students. The LMS when well curated can become an exemplar of best practice learning materials from which future teachers can build upon, and student be inspired by.